Lake Advisory 9/30/2022
The end of a month always brings a sense of urgency; to get things done before time runs out. It's kinda like that around The Lake today. We are celebrating finishing off an amazing September here at The Lake, and at the same time, we are eagerly preparing for all that is gonna happen at The Lake in October.
September led us through an incredible, challenging teaching series, "The Factor;" focusing us on the hard things we are called to and expected to do for God, so he can better guide and use us for His glory. September also brought the launch of our Fall Semester of Connection Groups, and our 8 year Anniversary Celebration as a church body. Last Sunday, we were challenged with an unheard-of opportunity to take part in building a church, or churches, in Zimbabwe, Africa. (If this is news to you...go to our website, www.mylake.church, and listen to this past Sunday's message) Beginning last Sunday, and continuing through the month of October, we all have a chance to make a donation; a sacrifice beyond our tithe, to help provide shelter for a church of 300+ believers in Zimbabwe, who meet in the open every Sunday. We even created a special tab to help GIVE online: Under General Offering you will see "African Church." You can also give by cash or check on Sunday mornings. Simply mark the envelope "African Church" or write "African Church" on the memo line of your check. Then total cost to build a church building in Zimbabwe? $15,000.00.
Then, later on that same Sunday, we held our 2nd Lake Baptism of 2022, and 15 people publicly chose to declare their faith in Jesus and were baptized in front of 95+ in attendance!
September has been a full month of challenges, celebrations, and evidences of God's hand on The Lake. What will October bring?
Well, there's our "ALL-IN" Partnership Class on October 9th... a Men's Conference on October 15th... and, Trunkz O' Treatz on October 30th. In the midst of all those events is a new teaching series, "Fear/Less" and new Connection Groups starting.
Are you ready for October at The Lake?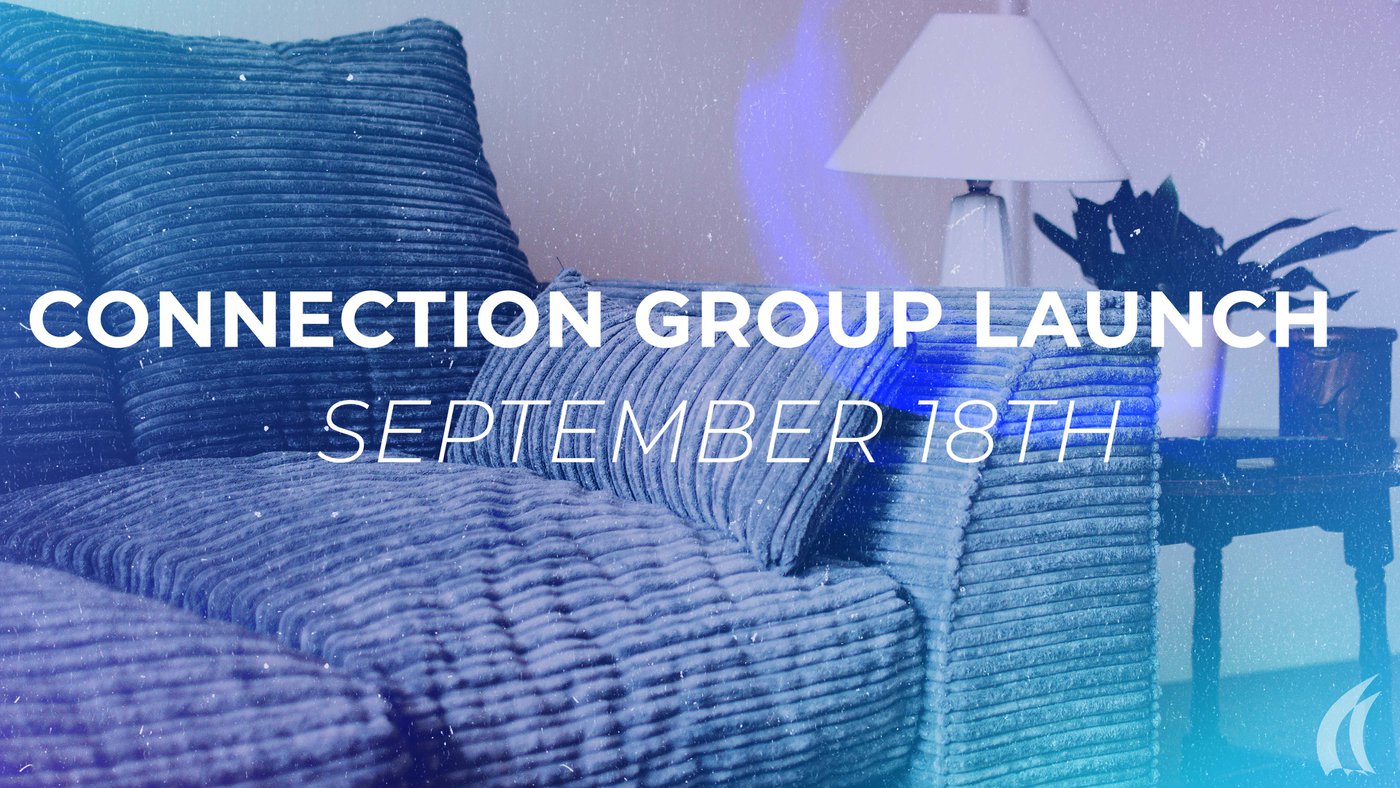 Connection Groups are our way to help you fulfill the 2nd and quite possibly the 3rd step in our Mission and Vision as a church; 1 - Connect with God; 2 - Connect with Others; 3 - Connect Others to God.
As The Lake has grown in attendance, so has our offering of Connection Groups. For this Fall Semester, The Lake is offering at least 11 Connection Groups; with a few more to be confirmed. This is shaping up to be an exciting Fall Semester with so many opportunities to gather with other believers and grow in our walk as a follower of Jesus. Signups are taking place now! You can click CG to explore the Groups being offered and join.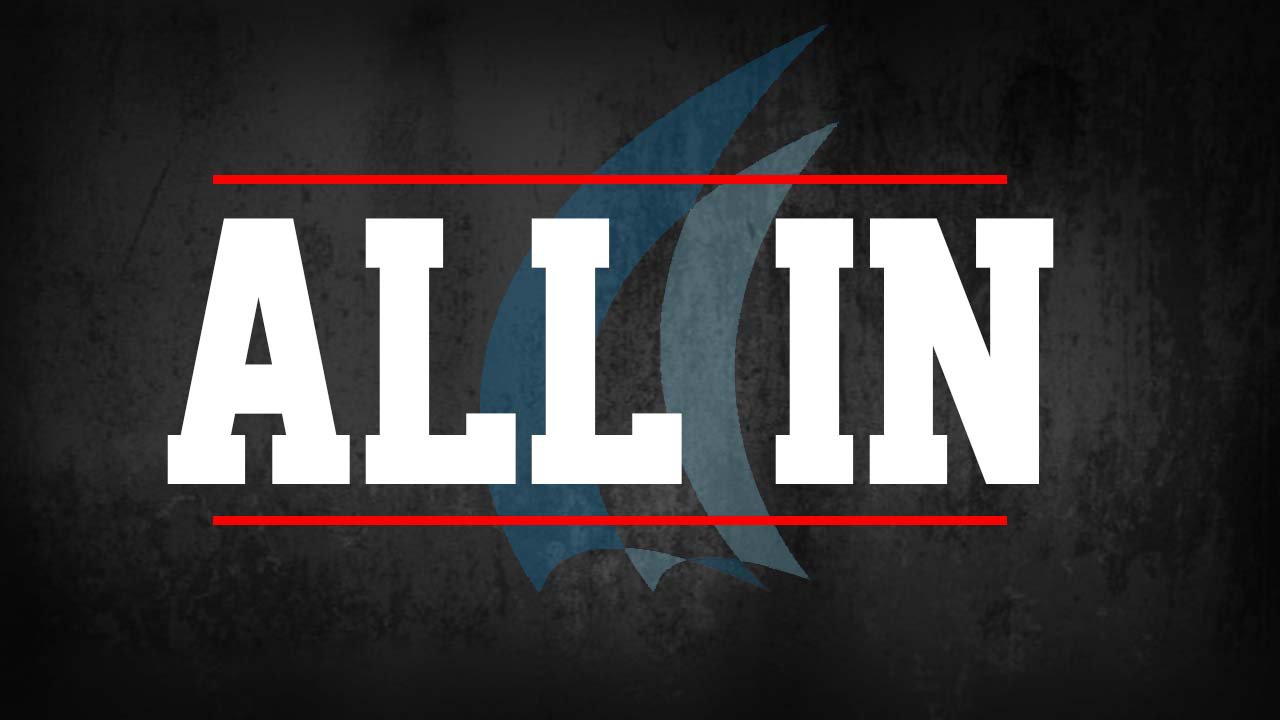 Lake Community Church's "ALL-IN" Partnership Class, that was previously scheduled for September 11th, is coming up next Sunday, October 9th at 4:00pm. If you are new to The Lake, or have been worshipping with us for a while now, and would like to learn a little more about why we do the things the way we do, or maybe you're trying to figure out how you can get more involved at The Lake; even Partner with us in what God is doing through Lake Community Church...then, I invite you to signup for our "ALL-IN" Partnership Class.
In this class, you will have the opportunity to meet the Staff, members of our Lake Leadership Team, and some Ministry Team Leaders. You will learn a bit about the history of Lake Community Church; our Mission and Vision Statement; and, have a chance to share about your journey as a follower of Jesus, and how that has brought you to The Lake. You will also have time to ask questions about The Lake. And, if Lake Community Church is where you believe God has planted you to serve Him more, then you will have an opportunity to become a Lake Partner in this Class.
Our "ALL-IN" Partnership Class begins at 4:00pm on Sunday, October 9th.
Childcare will be provided.
Looking forward to getting to know you, and allowing you to get to know us.
To register for the "ALL-IN" Partnership Class, please click "ALL-IN" and fill out a short form.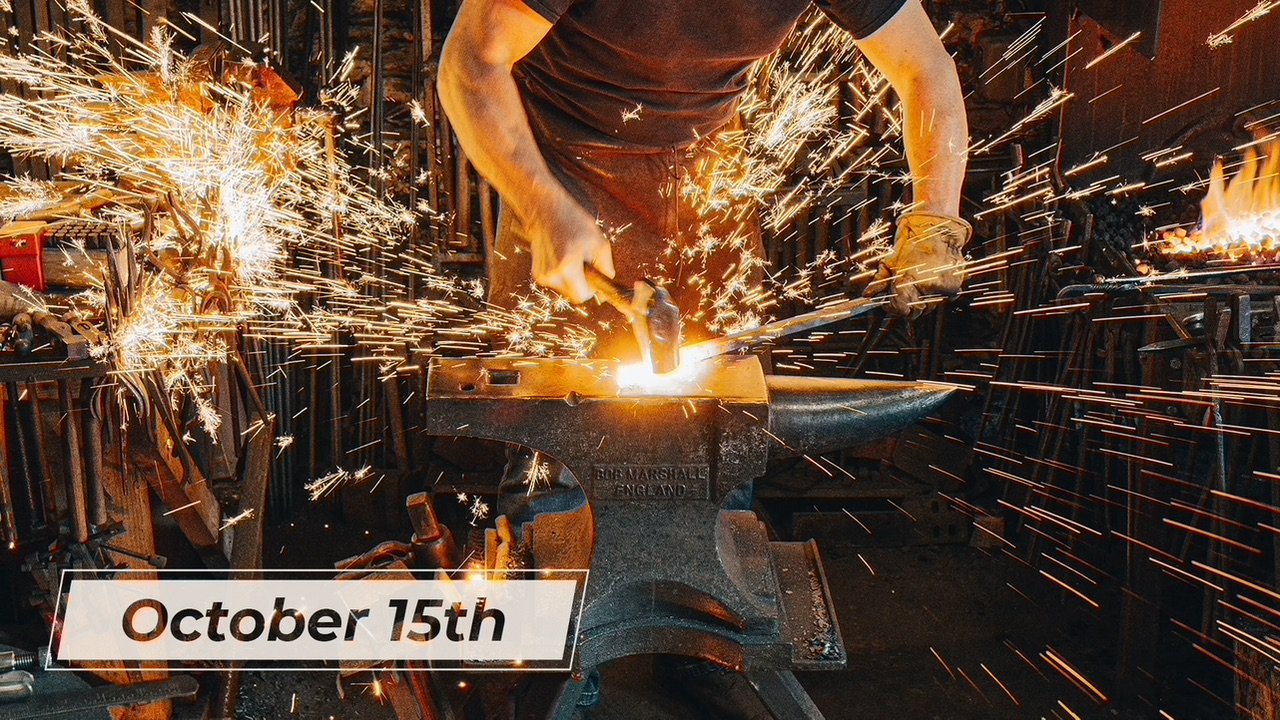 YES!! A Men's Conference has been scheduled at The Lake for Saturday, October 15th. Registration is now open. Simply click Proverbs 27:17 to register for this event. The worship has been planned...the Speakers for the event have been selected...one last step to do - - Pray! Pray that God uses this Men's Conference to challenge, mold, shape and prepare men to stand bold in their belief and trust in God; to be the example of Christ in their family and in the world around them.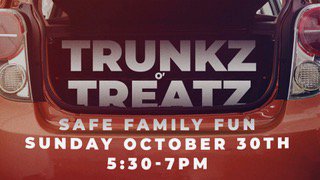 Yes! It's that time of year again already. But this year, The Lake is offering our alternative to Halloween on Sunday evening, October 30th. Beginning at 5:30pm and going until 7:00pm, families in the community can bring their children to The Lake's "Trunkz O' Treatz" Event; a safe place for fun and games; food and candy; maybe even "Give-Aways."
What can you do to be an active part of "Trunkz O' Treatz?" I'm glad you asked.
#1 - Can you help by donating CANDY to help keep all the "Trunkz" supplied throughout the night. (We never really know how many people will show up, but we have needed all the donated CANDY to keep them coming back for more.) CANDY donations can be dropped off in our Lobby beginning this Sunday, October 2nd and continuing until Sunday morning, October 30th.
#2 - Would you like to be involved by Volunteering to help with cooking and serving food, or keeping "Trunkz" supplied with CANDY, or maybe decorating your car or truck to include in our "Trunkz O' Treatz" Event Maze. You can sign up for any of these roles by clicking "Trunkz."
Have you stopped by our "CONNECTION POINTE" yet?
If you're not a paper person; meaning you would rather fill out forms and registrations online, instead of writing your information down on a card, then I invite you to stop by our "Connection Pointe" in the Lobby this Sunday. First-time guests can share information and comments about their worship experience at The Lake through our "I'M NEW". If you are a Partner at The Lake, or if you would like to make an offering, electronically, you can do so by using the "GIVE" tab at our "Connection Pointe." And, you can register for our "ALL-IN" Partnership Class on October 9th and/or our Lake Men's Conference coming on Saturday, October 15th. You can also signup for a Fall Semester Connection Group at our "Connection Pointe".
"Connection Pointe" is open every Sunday, before and after our 9:30 or 11:00am Worship Gatherings.
Upcoming events at The Lake: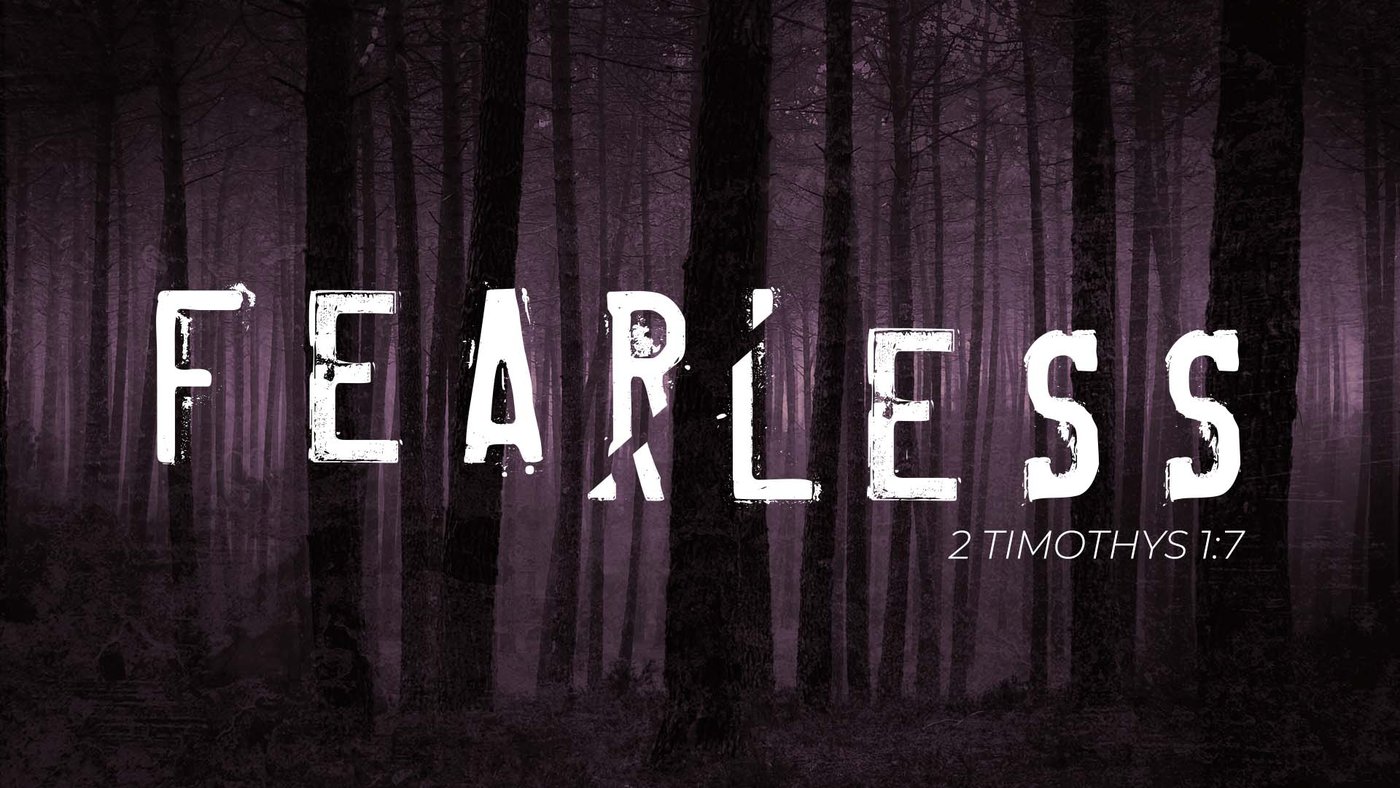 Join us this Sunday as we begin a new teaching series entitled, "Fear/Less." This entire series is based on II Timothy 1:7(NKJV) For God has not given us a spirit of fear, but of power and of love and of a sound mind. In a world filled with chaos and uncertainties, where we are being taught; even encouraged, to live in fear, God's Word promises us that this "fear" in our life, did not come from God. This "fear" that stops us in our tracks; paralyzes us; keeps us from doing what God has called us to do, is the work of our enemy; Satan. How do we face each day in a world where evil is so evident and fear appears to be the norm? We put our faith and trust in God and apply His Word to our life, because He "has not given us a spirit of fear." He has made us to be "Fear/Less." I do hope you'll join us this Sunday at The Lake, In-Person at 9:30 or 11:00am to learn how to "Fear/Less." If you are unable to join us In-Person, you will be able to view this message Tuesday evening on our website: mylake.church, under the SERMONS tab. You can find all our past Sermons at The Lake on this site.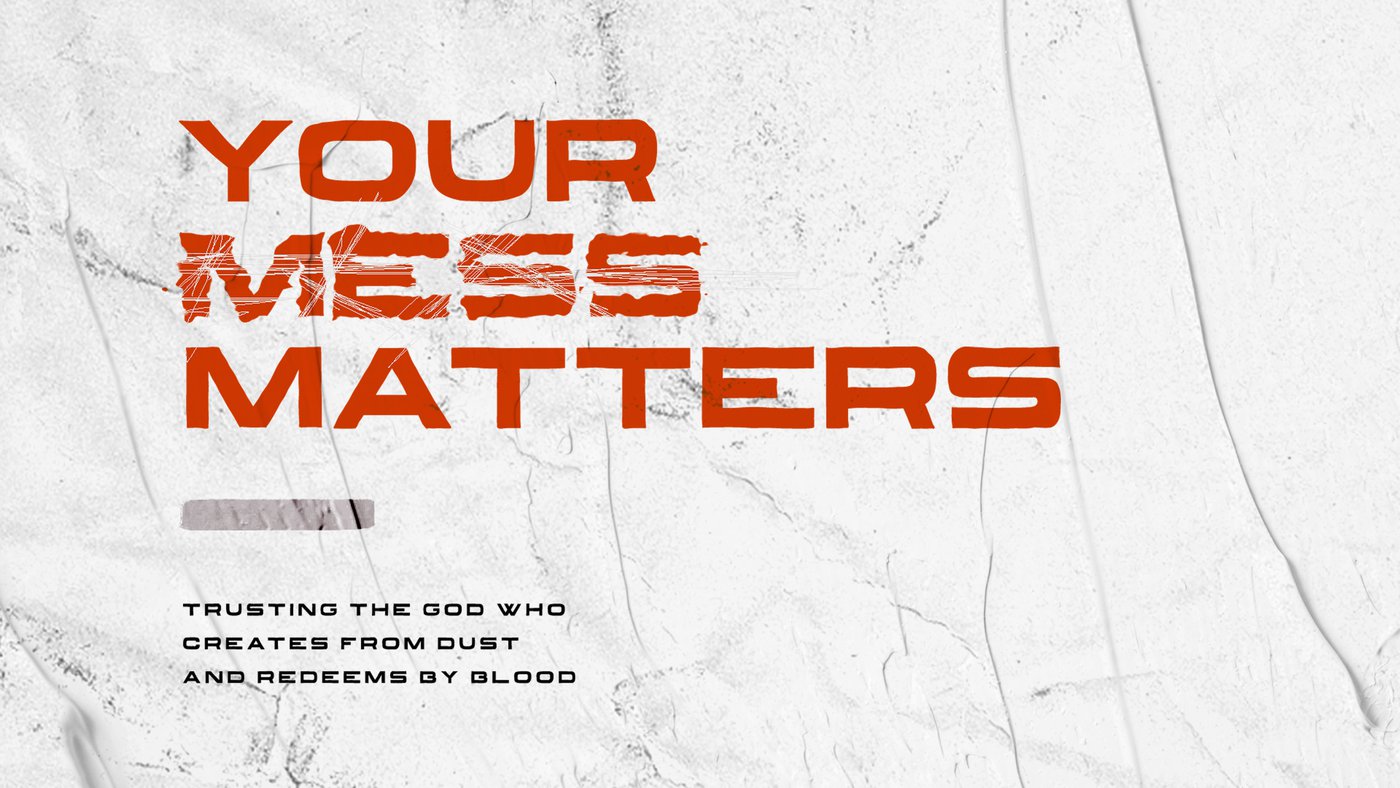 This Sunday night, October 2nd at 6:00pm, our Lake Students will be gathering The Lake to continue their study, "Your Mess Matters." For more information about other upcoming events for Lake Students be sure to check our website: Lake Students.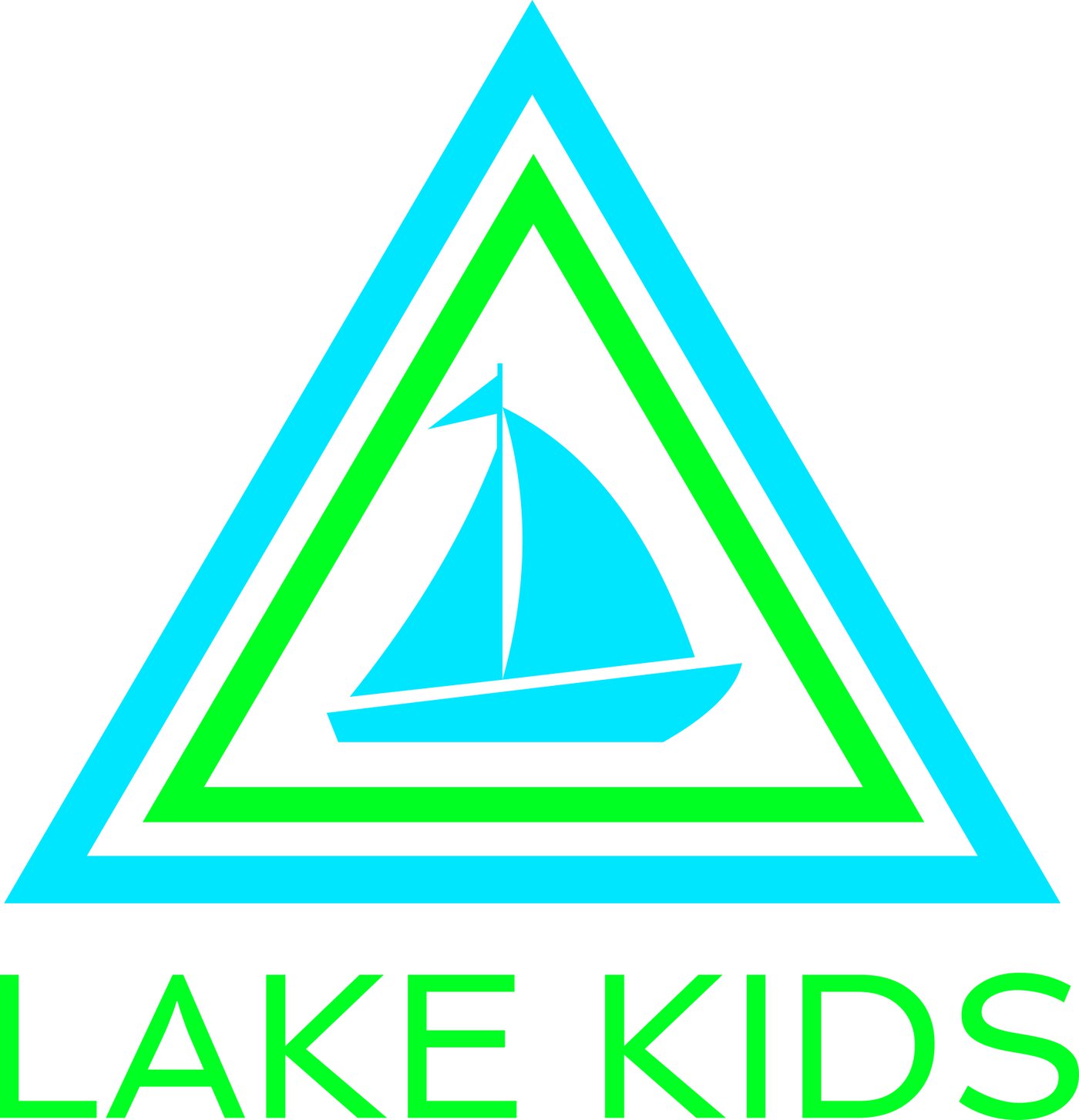 LAKE KIDS
Lake Kids is still looking for folks to join their Ministry Team because of the growth in attendance each week. If you, or someone you know would like to find out more information about how you can be a part of a Ministry Team making a difference in a child's life, please visit Lake Kids, or contact Amanda Stone at lakekidslcc@gmail.com, or yorkamanda8@gmail.com. Thank you in advance for choosing to serve in such an important ministry at The Lake.
Our Pre-K Lake Kids continue their study based on the life of Joseph; from his imprisonment in Egypt to his God-given ability to interpret dreams! This Sunday morning they begin "Dreams Come True" with a study of "Joseph's Rise to Power. " This Sunday's lesson is entitled, "I'm a good example...when I follow Jesus' footsteps!" Their memory verse for this study is 1 Timothy 4:12(NIRV) "Set an example...in what you say and how you live..."
Our K-5 Lake Kids will be learning all about their "Identity." "People might say bad things about you, and you might think bad thoughts about yourself. But that stuff isn't the truth about you. God knows who you really are. Listen to the good things He says about you!" There is where we can find our "Identity." This Sunday, our K-5 Lake Kids will learn that in God, they are a "Masterpiece." Their focus verse for this lesson is Ephesians 2:10(NLT) "For we are God's Masterpiece. He has created us anew in Christ Jesus, so we can do the good things he planned for us long ago."
If you are unable to attend The Lake on a Sunday morning, our Lake Kids Ministry has made it possible for you and your children to experience the same lessons, music, and crafts that happens at The Lake on Sunday mornings by using our new "Parent Space" on our website! So, whether you are on vacation, out of town, or weather conditions keep you at home, you and your children can still participate in Lake Kids.