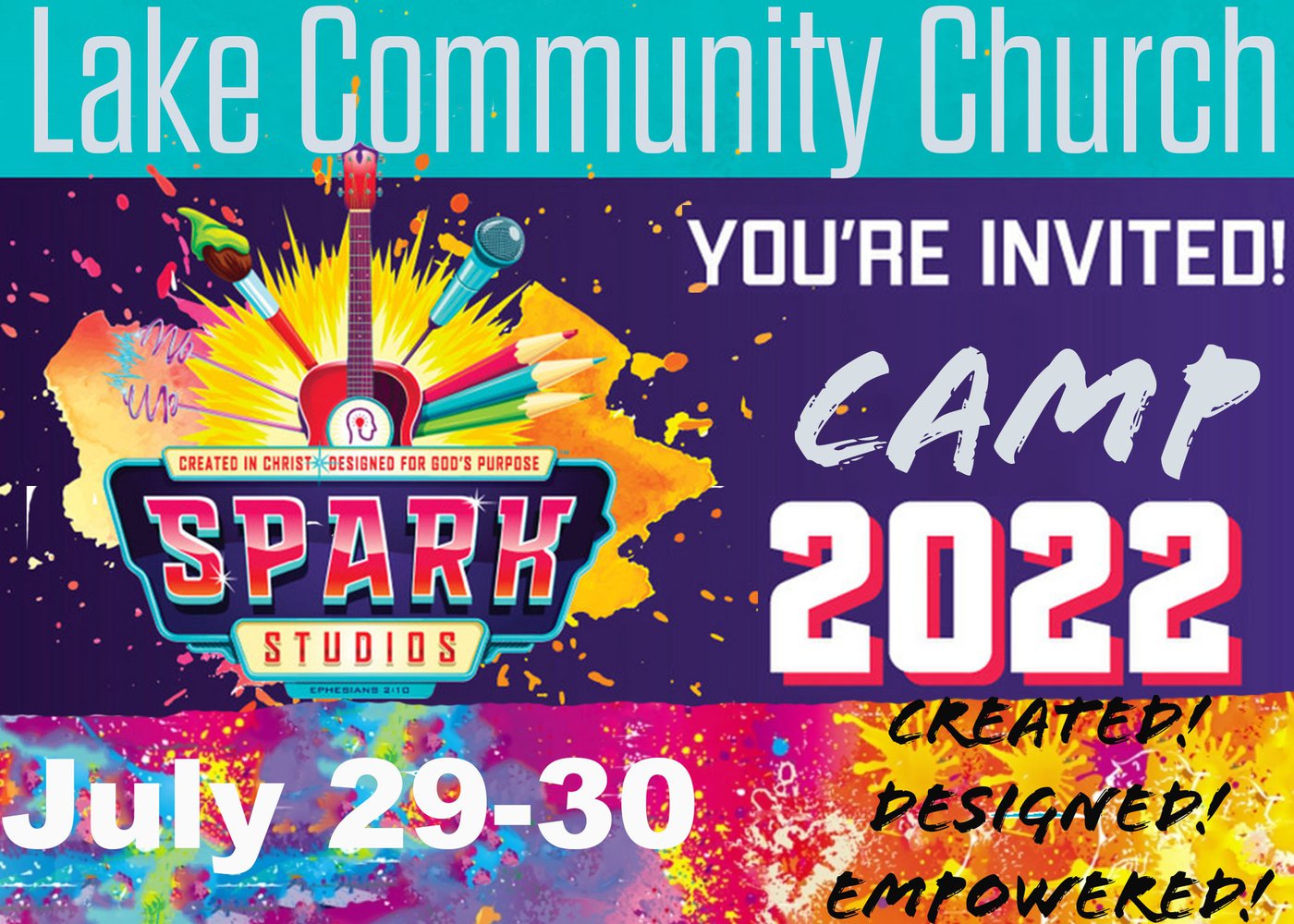 Come spark imagination and kick creativity into high gear at Spark Studios. This summer kids will learn that God's creativity didn't stop in Genesis. The Master Artist is working to redeem, reclaim, and transform us–His creation–to the design He planned for us. Kids will see the beautiful truth that they are God's workmanship as they learn to use their talents to bring glory to Him.
Imagination Stations
As your child sets out to spark creativity they will learn create new memories at each imagination station that will reinforce their understanding that they are Created, Designed, and Empowered with a purpose.
Worship Rally Imaginarium: Your child will start their adventure each day with worship, learning the Bible Point and Bible Versus, along with getting their creative juices flowing with Professor Spark.
Bible Study Studio: During Bible Study Studio your child will learn that creativity didn't stop in Genesis, though it may be a great place to start. Each child will learn that God is the marvelous Creator and the He uniquely designed them for a purpose by looking at the life of David.
Crafts Design Center: Each day kids will create a fun crafts to remind them that they are Created, Designed and Empowered. Each craft will reinforce the Bible story they heard that day.
Mission Work Shop: In mission workshop your child will put their imaginations and creativity to use. Everyone will see that even they are designed with a purpose no matter how small they maybe. That they can use their talents to help others.
Snack Pavilion: Fill up on treats that are not only tasty but will hav the creative juices flowing. Each awesome snack will also relate back to Spark Studio's theme.
Recreation Station: During this time kids will play games that support daily points! Through using their imagination, each child will see how they are created differently with a purpose.
Mission Workshop
This year we are setting out to do a mission project with all our campers! They will be leaning that they are Created, Designed, and Empowered with a purpose, and what better way to teach them this than with a mission project. During Spark Studio they will be learning what missions are and how they can use their talents that God gave them, no matter how big or small, for His glory. We will be taking up donations of school supplies that will be given to kids in their own community. That is right! Your child will be learning to give back and how it can even effect their own community.
Dates, Times, & Ages
Friday July 29 and Saturday July 30:
Doors open at 3:45 pm and will begin promptly at 4:00pm
Closing ceremony will end at 6:30 pm
Sunday July 31:
We will finish our camp with a celebration Sunday morning during Lake Kids. During this time we will go over the perilous days and Celebrate everything that we have learned.
Join us at either the 9:30 service or the 11:00 service!
Spark Studio will be open for our Preschool and K-5!
Preschool- Spark welcome's all of our 3, 4, and 5 year olds that are completely potty trained. This area includes our rising kindergarten!
K-5- Spark welcomes all kindergartners through 5th grade. This area includes our rising 6th grader!
Registration
Please complete registration by filling out all information, creating a new form for each child that will be attending our Sparks Studio Camp.
Have Questions?
If you have further questions concerning our Lake Kids Camp or visiting Lake Church with children, simply click the button below and get in touch with us!